ATTENTION: we are not able to manually translate the entire content of the platform because the platform is growing very fast. The content is entered in English and translated automatically. We apologize if there are mistakes in text which are caused by automatic translation. Because we are trying to help the growing international community of Oziway users, we think that it is more important to deliver the content in many languages to many people, at least in a way which is mostly correct (even if it has mistakes), than to omit many people. We will try to fix the most obvious translation mistakes.
Help Center
What can we help you with? Please choose a topic or question:
How It Works?

How To Promote?

How To Sell?

Earnings & Payment
How it works?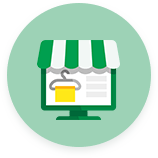 ×
Oziway is an innovative social media platform that combines traditional e-Commerce with the possibility of recommending Products and Services. It brings together Promoters and Sellers in one place
BE AN ONLINE PRODUCT AND SERVICE PROMOTER
Receive online tools and mobile app, together with products and services ready to promote. All you do is promote on the internet and let others know about Oziway
Create your Oziway account
Promote products and services, yours or those available on Oziway
Earn active and passive commissions
Loading...